Power and Efficiency make for the perfect engine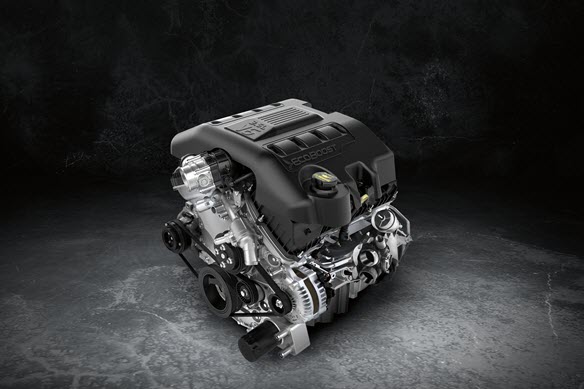 The Ford EcoBoost is a type of engine that is both powerful and efficient. The technology has been around for over 10 years, and there's a reason why! The EcoBoost uses turbo-charging, direct fuel injection, and twin independent variable camshaft timing to ensure quality performance. Our staff at Hagerstown Ford is here to help you to discover how the EcoBoost uses its technology to allow for optimal operation and why you might want this feature for your next car.
Turbo-Charged Performance
The Ford EcoBoost utilizes engine exhaust rather than letting it go to waste. This exhaust is used to rotate a turbine, which is connected to a compressor by control transmission segments. The compressor then uses incoming air to generate a surge of power. Ultimately, this will grant you more horsepower-per-liter.
Direct Fuel Injection
Direct Fuel Injection distributes an exact amount of fuel in a mist form into the combustion chamber. This provides more power more efficiently. It also causes improved fuel economy and cleaner emissions.
Twin Independent-Variable Camshaft Timing (Ti-VCT)
The Ti-VCT works to control timing of the opening and closing of the intake and exhaust valves. This boosts the torque and power and reduces the fuel consumption while operating at part load.
EcoBoost Models
Now that you know more about how the Ford EcoBoost works, you may be wondering, what models use it? Some of these vehicles include the Ford EcoSport, the Ford Expedition, and the Ford Explorer. There are many options available, however, when it comes to finding a Ford vehicle with the EcoBoost technology.
Stop in to Ford Hagerstown for available models and to be assisted by our staff. We are happy to assist you with any questions you may have about the Ford EcoBoost, as well as finding the best model and trim for you. Are you ready to be driving a more powerful and efficient car? Let us help you find your next Ford today!