Your Adventure Awaits in a New Ford Car!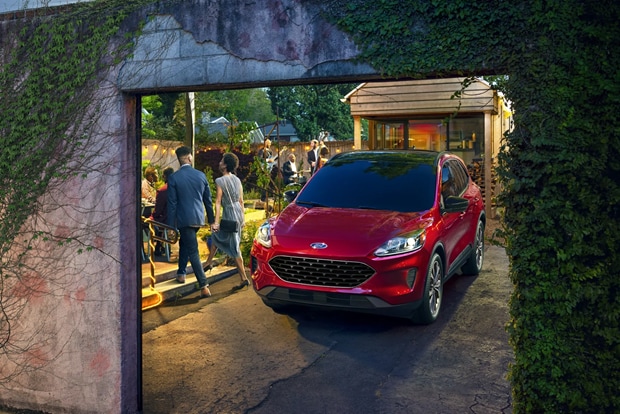 There's a lot to love about living in Hagerstown. From the (mostly) agreeable weather to the vibrancy of downtown Hagerstown, it's a place that offers the quaint intimacy of a small town with all the culture and energy of a big city.
As with most things, Hagerstown is best explored from the comfortable cabin of a new Ford truck. From the Washington Country backroads to the bustle of uptown, any Hagerstown adventure is automatically better when you're benefiting from Ford's uniquely powerful brand of luxury.
To that end, let's take a look at some of the best family-friendly places to explore in your new Ford!
The Catoctin Wildlife Preserve and Zoo
More than 1,000 different animals coexist within the 50-square acres that comprise the Catoctin Wildlife Preserve, making it a must-visit for any animal lovers. From zebras and ostriches to fossas, owls, and pythons, there are animals present from every continent (except Antarctica). With over five miles of trails, there's also plenty of exploring to do!
While this destination is perfect for families of all ages, it's an especially awesome destination for younger children. Seeing so many incredible animals in the wild offers children a chance to learn about these different creatures in a way that's not possible through a book or screen. Even better, the wildlife preserve has awesome birthday and event options available!
Stretching from City Park to downtown, this 12-stop trail showcases some of the most vibrant nature, art, and culture that Hagerstown has to offer. The Hagerstown Cultural trail is a celebration of all the unique history that makes Hagerstown so distinct. Exhibits along the way explore everything from the town's industrial history to the people who have left their marks upon it over the years. There's even a playground garden full of beautiful metal flower sculptures!
While the trail is technically designed to be walked, it can just as easily be enjoyed from the front seat of your new Ford F-150. Some of the massive murals and sculptures along the back half of the trail look even better from the front of a truck, as an elevated seat gives a better angle to appreciate the scope and scale of these art installations.
As with any Hagerstown family trip destination with a name that sounds like a video game level or European metal album, this is an awesome destination for groups of all ages and sizes. Located just a modest drive away from downtown Hagerstown, the Crystal Grottoes are a great destination for a day trip in your new Ford truck.
Since first being excavated a century ago, these caves have offered visitors a chance to explore some breathtaking geographical formations that are hard to find anywhere else. Between the odd geometry of naturally occurring limestone structures and (no surprise) plenty of fascinating crystal deposits, you don't need to know anything about geology in order to have an absolute blast here. Even better, the educational resources available there mean this is a perfect chance to learn the difference between a stalagmite and a stalactite!
We're sorry if this bursts your bubble, but these woods are kind-of secret. While you won't need to remember any passwords or coded knocking combinations, there's a hidden gem quality to this little natural expanse that makes it an awesome destination for families of all ages and sizes.
This tiny park is nestled along the New River, and features scenic trails, an impressive exhibit hall, and plenty of nature-focused activities. You'll undoubtedly be surprised to find such a beautiful, scenic expanse hidden in an otherwise densely packed urban area. In particular, the "hidden world" aesthetic of this charming destination makes it perfect for families with curious children.
If you're interested in learning more about all of the unique culture at Hagerstown Ford —or are ready to get behind the wheel of a Ford and start exploring—visit Hagerstown Ford today!
There's a reason why Hagerstown Ford is your go-to resource for all-things Ford in Hagerstown, Waynesboro, Martinsburg, Chambersburg, Frederick, Winchester, and Mount Airy. Our inventory of new and used Ford models offers a great selection at affordable prices! With competitive financing and some amazing incentives, we'll make sure that you drive off the lot in your dream Ford truck!